Veitchia filifera
From Palmpedia - Palm Grower's Guide
Veitchia (veet-KEE-ah)
filifera (fih-lih-FEHR-ah)

Hawaiian Tropical Botanical Garden.
Scientific Classification
Genus:
Veitchia (veet-KEE-ah)
Species:

filifera (fih-lih-FEHR-ah)
Synonyms
Veitchia sessilifolia, Veitchia petiolata
Native Continent
Oceania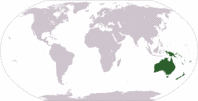 Morphology
Culture
Survivability index
Common names
Niuniu, Niusawa, Yanawei Palm
Habitat and Distribution
Veitchia filifera
is found in Fiji. Moist forested valleys. Mathuata: seanggangga
plateau, in drainage of korovuli river, vicinity of Natua; alt. 100-200 m; patches of forest in open rolling country. (kew.org)
"A Fijian endemic that has variable characteristics depending on the location. This palm is widespread in Vanua Levu and also in smaller numbers on Taveuni. It is often found in areas of regenerating bush and near road-sides between 100 to 600 meters altitude." (Jim Valentine)
Description
Trunk to 10 m High and about 20 cm diam., fronds in a dense crown, about 4 m long, the base expanded into a long sheath surrounding the trunk. (kew.org)
"Once described as three separate species this palm has varying features but can best be described as a medium size up to 15 meters tall and 20 cm in trunk diameter with a slightly belled base. It has a distinctive crownshaft with short brown hairs that extend up the petioles. It usually carries about 10 fronds up to 2.5 meters in length. Palms have a large inflorescence for their size and the oval fruits vary greatly in size from 10 to 20 mm in length and mature to a yellow-orange and sometimes light red." (Jim Valentine) Editing by edric.
Culture
"It is also extremely attractive in cultivation showing a whitish trunk with brown banding and a dark mottled crownshaft. It will take full sun after its seedling stage." (Jim Valentine)
Cold Hardiness Zone: 10b
Comments and Curiosities
Conservation: IUCN 1997 Extinct in habitat.
"Attractive smaller Veitchia from Vanuatu Islands (grows up to 40' tall, but usually smaller). Pendant premorse leaflets and brown, fuzzy/hairy crownshaft. Makes a great landscape palm for a smaller tropical garden. So far no luck with this palm except getting it to barely survive in warmest zone 10as in So Cal." (Geoff Stein)
This palm from the island of Vanua Levu, Fiji, where it grows in dense rainforest, is one of the smallest of the Veitchias. Its slender trunk reaches about 10 cm (4 in) in diameter and is topped by a small crown of elegant, recurved feather leaves with widely spaced, long and broad leaflets. The small seeds germinate readily and subsequent growth is very fast. An excellent palm for tropical and warm subtropical regions. (RPS.com)
External Links
References
Phonetic spelling of Latin names by edric.
Special thanks to Geoff Stein, (Palmbob) for his hundreds of photos.
Special thanks to Palmweb.org, Dr. John Dransfield, Dr. Bill Baker & team, for their volumes of information and photos.
Glossary of Palm Terms; Based on the glossary in Dransfield, J., N.W. Uhl, C.B. Asmussen-Lange, W.J. Baker, M.M. Harley & C.E. Lewis. 2008. Genera Palmarum - Evolution and Classification of the Palms. Royal Botanic Gardens, Kew. All images copyright of the artists and photographers (see images for credits).

Many Special Thanks to Ed Vaile for his long hours of tireless editing and numerous contributions.