Hydriastele macrospadix
From Palmpedia - Palm Grower's Guide
Hydriastele (high-dree-Ah-STEL-eh)
macrospadix (mak-ro-SPAH-dihks)

Photo-D'Asign Source Botanicals.
Scientific Classification
Genus:
Hydriastele (high-dree-Ah-STEL-eh)
Species:

macrospadix (mak-ro-SPAH-dihks)
Synonyms
None set.
Native Continent
Oceania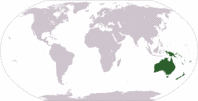 Morphology
Culture
Survivability index
Common names
niniu (Kwara'ae language), kuritu (Botgainville).
Habitat and Distribution
Bougainville and Santa Ysabel in the Solomon Islands.
Endemic to the Solomon Is. This fast-growing tropical palm tree, native to the crests of rainforests, of the lowlands and highlands of the Solomon Islands, can reach an incredible height of 40 meters (131 feet).
Description
Solitary, feather-leafed, crownshaft palm. Light gray trunk to 25 cm thick. Arching leaves are dark green. Overall height to 35 m, with a 3-5 m spread. Editing by edric.
A tall, solitary palm to 20 m in height; stem about ll-12 cm in diameter; leaves about 2O-25 in a crown, arcuate, with pinnae drooping at the tips, sheath about 60-90 cm long, petiole 35-50 cm long, blade about 150.-195 cm long, petiole and rachis brown-dotted pinnae about 30 on each side, 82-100 cm long, 2.5-3.5 cm wide, tip very briefly praemorse or notched, lower surface glaucous, with ramenta lacking or few and inconspicuous at the base of the midrib. Inflorescence, 40-90 cm long, branching to 2 orders with 7-ll primary branches and Il-24 rachillae, upper peduncular and rameal bracts lacking; rachillae 25-36 cm long, about 2 mm wide, glabrous, bearing ca. 150 triads. Flowers red to rose in color. Staminate flowers 8 mm long, 3 mm wide, with 6-9 stamens. Pistillate flowers globose-pyramidal 3.5 mm high, with 3 dentiform staminodes. Fruit 12-16 X 8 mm, bright crimson, seed with ruminate endosperm. (Frederick B. Essig 1973) Editing by edric.
H.macrospadix is distinguished from all other species in the genus by the ruminate endosperm of its seed. This prompted Burret to erect a new genus for the species, a moYe which he believed was bolstered by the praemorse character of the pinnae. Moore rejected the new genus, pointing out that ruminate and homogeneous endosperm coexist in many genera, and that other species of Hydriastele also have slightly praemorse tips. The fruit is also distinctive by virtue of a ring of fibrous bundles that interrupts the tanniniferous zone in mid-pericarp. H. macrospadix is distinctive, not only in having ruminate endosperm. but also in having a series of fibrous bundles in mid periclrp, which apiears to be distinct from the fibrovascular system' but not as widely separated as in H. longispatha. The fibrous bundles interrupt the tanniniferous zone rather than being external to it. Also, the locular epidermis is wavy, following the uneven contours of the seed. (Frederick B. Essig 1973)
Culture
Grows well in acidic to slightly alkaline soils. Growth rate medium to fast. Tolerates short cold dips to freezing. Has a slight salt tolerance.
Comments and Curiosities
"Very attractive strongly recurved leaves on this solitary, pinnate Solomon Islands palm. Grows up to 40-50' tall and has a medium green crownshaft topped with dark purple. As of January 2007 Dransfield has reclassified all Gulubia species into the genus Hydriastele." (Geoff Stein)
External Links
References
Phonetic spelling of Latin names by edric.
Special thanks to Geoff Stein, (Palmbob) for his hundreds of photos.
Special thanks to Palmweb.org, Dr. John Dransfield, Dr. Bill Baker & team, for their volumes of information and photos.
Glossary of Palm Terms; Based on the glossary in Dransfield, J., N.W. Uhl, C.B. Asmussen-Lange, W.J. Baker, M.M. Harley & C.E. Lewis. 2008. Genera Palmarum - Evolution and Classification of the Palms. Royal Botanic Gardens, Kew. All images copyright of the artists and photographers (see images for credits).
Frederick B. Essig, University of South Florida, Tampa Florida.

Many Special Thanks to Ed Vaile for his long hours of tireless editing and numerous contributions.