Basselinia tomentosa
From Palmpedia - Palm Grower's Guide
Basselinia (bas-seh-lin-EE-ah)
tomentosa (toh-men-TOH-sah)

Plateau de Dogny, 1000 m., New Caledonia.
Scientific Classification
Genus:
Basselinia (bas-seh-lin-EE-ah)
Species:

tomentosa (toh-men-TOH-sah)
Synonyms
Kentia deplanchei.
Native Continent
Oceania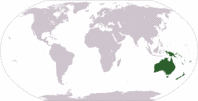 Morphology
Culture
Survivability index
Common names
None.
Habitat and Distribution
Basselinia tomentosa
occurs in the southern part of Grande Terre, New Caledonia.
In the forest more or less open areas, and in the bush. Substrate: On ground more or less eroded, or rocky ultramafic substrate.
Description
Large solitary palm, up to 20 m high with a trunk brown, 15 to 25 cm in diam., robust, covered with leaf ciactrices barely marked. Trunk type: crownshaft. Flower spathe emerges from beneath crownshaft. Very full erect leaves, diametrically opposed, evenly spaced pinnae. Leaves, 5 to 10 per crown, ascending and spreading, 7-70 cm long, with 10-11 pinnae, leathery and glossy, dark green above, pale green beneath, sheath 12 to 20 cm long, dark red to purple dark outside, first covered with blackish scales and glabrous. Phenology (flower): An inflorescence, 11 to 40 cm long, long persistent, erect and radiant, 2-3 times branched, entirely covered with scales noiâtres or dark red, becoming glabrous with age. Fruit: Fruit more or less spherical, 7-8 x 5-6 mm, with the stigmatic residue displaced toward the middle, brown seed of 4 mm in dia. Editing by edric.
Culture
Requirements: Consistently moist soil, partial shade, full sun when mature.
Comments and Curiosities
External Links
References
All information, translated from the French, edric.
Phonetic spelling of Latin names by edric.
Special thanks to Geoff Stein, (Palmbob) for his hundreds of photos.
Special thanks to Palmweb.org, Dr. John Dransfield, Dr. Bill Baker & team, for their volumes of information and photos.
Glossary of Palm Terms; Based on the glossary in Dransfield, J., N.W. Uhl, C.B. Asmussen-Lange, W.J. Baker, M.M. Harley & C.E. Lewis. 2008. Genera Palmarum - Evolution and Classification of the Palms. Royal Botanic Gardens, Kew. All images copyright of the artists and photographers (see images for credits).

Many Special Thanks to Ed Vaile for his long hours of tireless editing and numerous contributions.